Über Mich
Airbrush and mural

Actually, the road is my home. I'm constantly on the road as a truck driver.

I could draw in my childhood, I then let it be but someday. Only after the end of my self as a haulier, I tried again with painting and airbrush.

Eventually, a few beers, had the idea to turn a dark bowling special.
What a bowler throws mostly lowbrow?? Right, poodle!

So we took the front two poodle motif and the tree of the namesake of the restaurant is "The German Oak"!

Yes, I was thinking a little more before with beach and palm trees, but the landlady remembered for their guests, virtually the entire community and surrounding Zernien.

So I took several cartoon characters as a template which I then adapting the according motif. Thus, almost every club was immortalized.

The track was completely boarded with drywall. The following primer we could fit only for lack of ventilation with the role. Only when the subjects I could use paint guns.

I brushe everything whether hood, tank, garage or canvas.





Another factor is the clear coat with hood and tank. I work with two auto paint shops, to ensure a clean clear coat, which gives the design depth.





The prices depend on the design and preliminary work, to be taken. For garage doors and walls, I take it all work (sanding, priming and sealing) itself, since I paint in addition to commercial, I'm not sales tax deductible.

The photo of the rail terminal in Uelzen shows my last truck with just the registration number, the my new CORPORATE CARS bears. This will soon be gebrusht yet!





THE LOGO symbolizes; THE MAN "NEVER GIVE UP" SHOULD EVEN IF NO MORE MEAT ON THE BONE IS RUN THE GAUL EVEN FURTHER!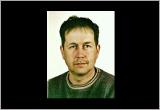 Your Torsten Röber